Taking a cruise trip is an exhilarating experience that combines breathtaking views, extraordinary onboard amenities, exotic destinations, and a chance to meet individuals from around the globe. With the vast array of choices available to the modern traveler, it can sometimes seem overwhelming to plan our dream vacation. This guide aims at breaking down the complex yet exciting process of cruise trip planning into manageable sections including understanding cruise packages, budget management, and creating a cruise itinerary. The goal is to help you build a voyage that certainly encapsulates not only your expectations but also your budget, and propels you into the adventure of a lifetime.
Understanding Cruise Packages
Come on, amigos! Saddle up those travel aspirations and set sail on the horizon of adventure! Embarking on a cruise can be one of the most thrilling experiences you could ever dream of – bright blue seas, sandy beaches, exotic sights, sounds, and tastes – all with the comfort of a floating hotel. Big shiny boat, aye?
But before we jump in and start packing those flip flops, it's essential to understand the nuts and bolts of a cruise package. Let's dive in, shall we?
So, what does this magical cruise package include? Honey, it's like a grand fiesta inside a box!
Accommodation
The first crucial component is your accommodation. Call it your little slice of paradise in the midst of the vast ocean. It's where you'll rest those weary legs after a day full of wanderlust-driven exploration. The staterooms range from the boutique inside staterooms, to outside staterooms with breathtaking ocean views, right up to the ultra-luxurious suites. And remember, no matter what room you pick, room service is just a dial away!
Meals
Next on the platter – food! A cruise package typically includes meals at the main dining room, buffet, and sometimes even at designated specialty restaurants. Now that's a feast fit for an adventurer! From a gorgeous breakfast buffet to night-time snacks, the package covers it all. And trust me, there's no better way to greet the rising sun than sipping on a hot latte while gorging on a hearty meal.
Entertainment
A cruise is a joy ride packed with non-stop entertainment. Think Broadway-style shows, live music, comedy nights, dance parties, and even movie screenings under the twinkling stars. Stir in some adventure with a list of engaging activities like rock climbing, water parks, mini-golf, and art auctions. All this and more await you on your cruise adventure.
Port Stops and Excursions
A cruise is more than just the journey; the destination counts, too! Cruises dock at various ports, taking you on whirlwind tours of local attractions, cultural hotspots, and stunning natural landscapes. Excursions or port tours might be an additional cost, but they are often worth every penny with local guides enhancing the experience.
Services and Amenities
Can you imagine enjoying a spa in the middle of the ocean? Or working out while breathing in the fresh sea breeze? Well, cruise ships are pretty much floating cities, equipped with state-of-the-art fitness centers, extravagant spas, libraries, and even shopping centers. You can also expect daily housekeeping, laundry facilities, and often, Wi-Fi connection to keep you connected with the world.
There you go, adventurers! Those are the basic components of a cruise package. However, remember to always check the fine print as offerings can vary between cruise lines. Bon Voyage, nomads! Stay wild and wacky! Pack those bags, grab that passport, and sail onward to the next adventure!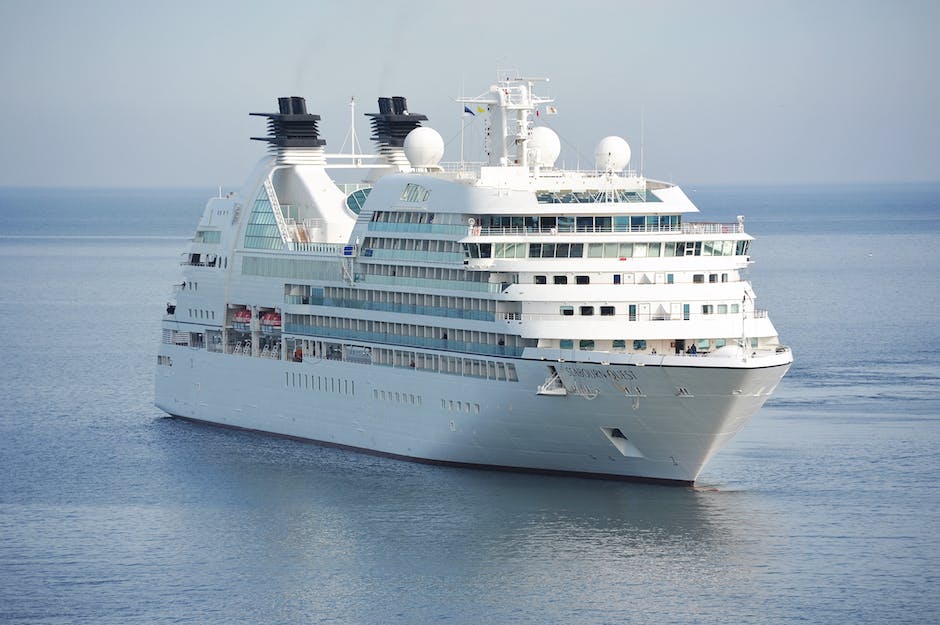 Budget Management
Nifty Nuggets for Nailing Your Cruise Budget
Navigating the financial tides of a cruise trip can seem daunting, but with a sprinkle of foresight and a dash of wisdom, you can easily ride the wave to a memorable vacation without breaking the bank. Here, let's explore a roadmap to manage your budget for a cruise trip efficiently.
The Key: Comprehensive Research

Detailed online research is your best friend. Dive into reviews, opinions, and experiences shared by previous passengers. This untapped reservoir of first-hand advice can offer hidden insights into the real costs and saving opportunities you'd otherwise overlook.

Decode the Fine Print

Scan through the cruise brochure and online packages meticulously. Often, they are dominated by pitches highlighting onboard accommodation, meals, and entertainment. However, the more significant part of your budget management lies in identifying what is not included. It's these little exclusions that sneakily add up, from gratuities, drink packages to Wi-Fi access and more.

Prioritize Your Desires

Create a 'perk priority' list. Understanding what matters most to you during a cruise will ensure you allocate funds to what you deem essential. Would you rather pay for a gourmet coffee every morning or a luxurious spa session? Make sure you reserve funds for the non-included amenities you don't want to miss out on.

Port Excursions: DIY vs. Organized Tours

While cruise-organized port stop excursions promise convenience and security, they often come with a steeper price tag. Going the DIY route, researching, and organizing these shore trips yourself can result in significant savings. Always bear in mind, though, to factor in local transportation costs and possible language barriers.

Embrace Flexibility

If your schedule allows, be game for last-minute cruise deals. Cruise operators often slash prices in the final weeks leading up to the departure date to fill vacant slots. Such last-minute bookings can save you a substantial chunk.

Choose the Off-Season Charm

Planning your cruise journey during the off-peak season can make a marked difference in your budgeting. Plus, lesser crowds would mean a more laid-back and intimate cruising experience.

Be Aware of Potential Additional Costs

International roaming charges, travel insurance, airport transfers, and emergency funds might not be forefront in your planning, but they are necessary considerations. Including these potential incidental costs in the budget will ensure smooth sailing.
In conclusion, managing your cruise trip budget isn't rocket science. It's about keen research, understanding your desires, taking the unexpected into account, and being bold enough to go against the wave – just like any other journey life takes us on. Happy sailing!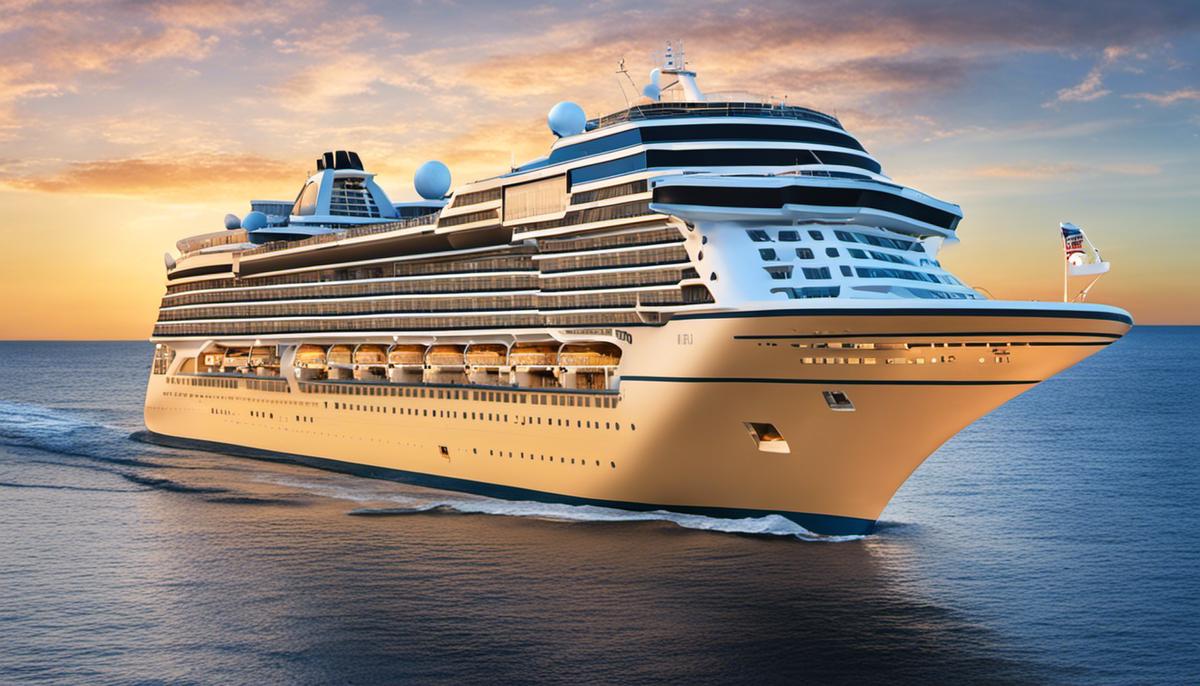 Creating a Cruise Itinerary
Creating an effective cruise itinerary merges the nautic allure of exploring high seas with the convenience of luxury travel. The béton brut of travel plans, a sturdy foundation on which your vacation paints its unique hues.
Firstly, ponder and plan ahead. Create a pre- and post-cruise schedule. Often, ports of embarkation/disembarkation are fascinating cities in their own right. So consider arriving a day or two early, or leaving a little later, to explore these locations off the clock. Keep handy a checklist of what each port offers after you leave the ship's comforts. This way, time ashore will be better used to soak up site-specific experiences, rather than rushed research.
Next, embrace the lure of the less-known. Select routes with lesser-known ports, these less trodden paths often provide unique, memorable experiences. Step out of your comfort zone, chat up locals or simply get pleasantly lost. There's a world of exploration that lives outside of the typical tourist route.
Sprinkle in special events. Mid-sea events such as on-board concerts, movie nights, or themed parties, add a dash of magic to your voyage. Take time to understand these offerings from cruise charts or flyers. There's nothing quite like a moonlit dance party or a film screening beneath twinkling stars.
Then, respect Mother Nature's whims. Inevitably, weather can derail even the best-laid plans. Hence, keep an eye on weather forecasts for each port. For instance, rainy day alternatives come handy, when tropical climes decide to pour on your parade.
Strike a balance on days at sea. It's easy to pack your schedule with back-to-back port days, but don't forget to find time to relax and enjoy the ship's offerings. Remember, "sea days" are the heart of a cruise experience. They are meant for lounging poolside, hitting the spa, or trying out different cuisines on-board.
Lastly, be conscious of restrictions on independence. Do understand regulations around the autonomy to explore local ports on your own. While some cruise lines are liberal, others may bind you to only cruise-organized shore excursions.
Seamlessly woven into this itinerary will be the spritz of spontaneity, the occasional whimsy and the unpredictable magic that manifests when the map is thrown out the window. Happy cruising!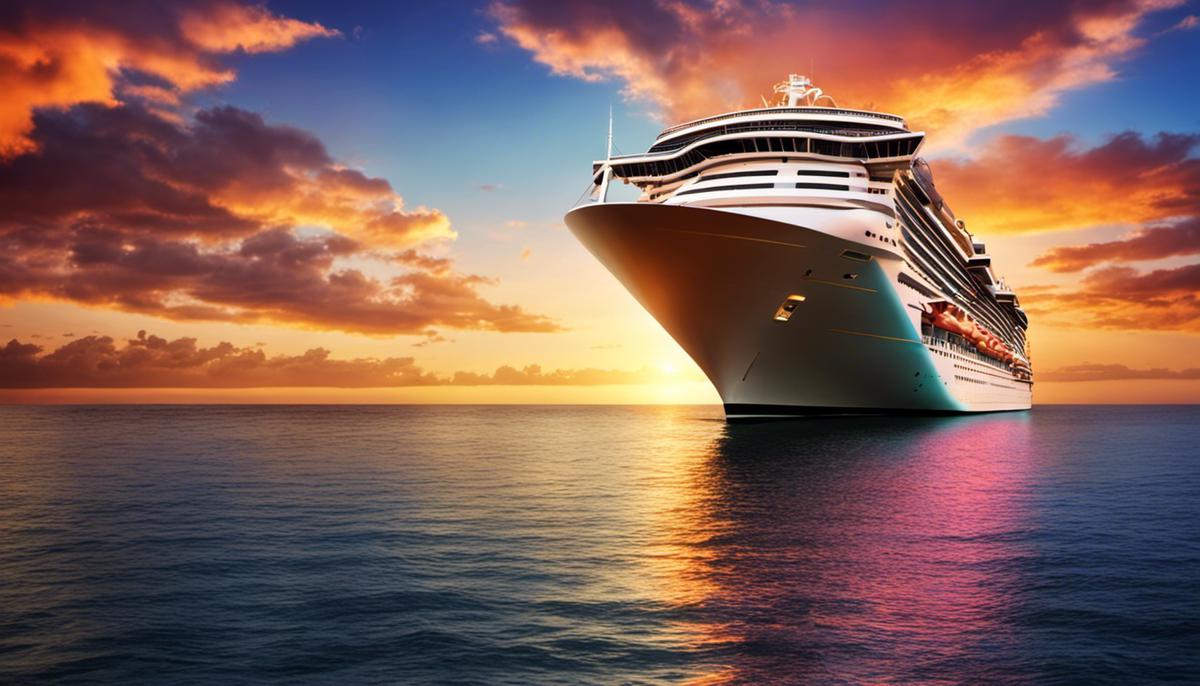 Attempting to plan a cruise trip can seem daunting, but with the right approach, the process evolves from daunting to delightful. The keys are understanding your cruise package options, managing your budget effectively, and crafting an engaging itinerary. This comprehensive understanding ensures that your journey is not just another trip, but an unforgettable exploit filled to the brim with exciting new experiences and serene respites alike. So set sail, knowing that you've done your homework, plotted your course, and are prepared for the unforgettable voyage ahead of you.
Discover Writio, the AI content writer revolutionizing website publishing. This article was crafted by Writio.