Traveling has always been a source of adventure and learning since time immemorial. With the breathtaking array of global destinations in today's interconnected world, it becomes all the more fundamental to be well-versed in international trip planning. The expanse of this topic includes the entire vortex of decision-making, right from the rudimentary concept of choosing a preferred location up to understanding the legal requisites of the chosen region. It is also significant to demystify the nitty-gritty of practical aspects of your trip, such as financial management, accommodation, transportation, and the crucial aspect of health and security considerations. This broad comprehension eases the daunting process of passport and visa requirements, converting a dream holiday into a journey of seamless experiences.
Choosing Your Destination
Researching International Destinations
Start by establishing the type of travel experience you wish to have. This will help narrow down the possibilities for international destinations to ones that align with your desires.
Utilize the internet, travel literature, and documentaries to gain an understanding of the culture, history, political climate, and societal norms of these potential destinations. Websites of reputable travel agencies, national tourism boards, and international travel guides like Lonely Planet and TripAdvisor are excellent sources of information. You can also ask people who have been to your destination or expatriates living there through online forums and social media groups.
Understanding Legal Requirements
Look into the travel restrictions and legal requirements for each destination. This includes the types of visa required, immunizations, local laws, and customs regulations. This information can be found on the website of the consulate or embassy of the country you wish to visit, and also on the U.S Department of State's travel website which has a page dedicated to every country, filled with valuable and updated information.
Identifying Tourist Attractions
Identify key areas of interest in your chosen destination. This can be historical landmarks, museums, outdoor activities, popular beaches, or well-known restaurants. Take the time to investigate entrance fees, operational hours, and distance from your place of accommodation. This data can be found on travel websites or travel guides, and can help you draft a tentative itinerary for your trip.
Understanding Safety Levels
When selecting your travel destination, it is vital that you understand the local safety level. Review country-specific safety information that includes areas to avoid, common scams, and the crime rate of your destination area from sources such as the U.S. Department of State or U.K. Foreign and Commonwealth Office. Furthermore, consider subscribing local news updates or setting Google alerts for your destination to be aware of the current events.
Knowing the Climatic Conditions and Peak Seasons
Research extensively on weather patterns and seasonal changes in your potential destinations. This information can guide your travel dates and your packing list. Websites such as Weather.com or climate-data.org can provide useful portrayals of weather patterns across the world.
Understand the peak seasons for your destination, these are usually periods of favorable weather conditions, public holidays, or special events. Tourism numbers are usually high during these periods which drives transportation and accommodation prices up. However, these seasons offer a vibrant atmosphere and an opportunity to take part in local festivities. This data is usually available on most hotel booking sites, travel agencies, and destination specific websites.
Budgeting and Financial Management
Planning a Budget For Your International Trip
Creating and managing a trip budget is crucial to ensure that you are prepared for any financial surprises during your international journey. This involves various aspects such as the costs of flights, accommodation, food, transportation, sightseeing, shopping, and emergencies.
For your flight expenses, conduct thorough research on different airlines and their prices. Consider factors such as luggage fees, meal costs, and whether there are significant price differences between direct flights and flights with stops.
When allotting budget for accommodation, look at various options such as hotels, hostels, renting apartments, or home-sharing services like Airbnb. Do consider the location of your accommodation in relation to popular tourist destinations to save on transportation costs.
Food cost can vary greatly depending on the country and the type of dining you opt for. A mix of self-catering, cheap local eats, and occasional fancy meals can often provide a good balance.
Plan your transportation costs based on the kind of transport you'll be using – public transit, taxis, renting a car, etc. In some cities, purchasing a tourist transportation card might be cheaper.
Next, budget for sightseeing. Research entrance fees for museums, galleries, and other attractions you are interested in. Check if there are any city tourist cards that offer entrance to multiple attractions for a single price.
Set aside some money for shopping. This can be local souvenirs, clothes, or gifts for friends and family back home.
Lastly, always allocate a certain amount for emergency expenses. This can include unplanned medical issues, lost belongings, or unexpected extensions to your trip.
Understanding Foreign Exchange Rates and Overseas Transactions
Foreign exchange rates can significantly impact your trip budget. Prior to your travel, research the current exchange rates between your home currency and the currency of your destination. Remember, rates vary between different providers, so do not always opt for the first rate you see, whether it's your bank or a local exchange bureau.
One of the most economical ways to handle overseas transactions is by using a credit card that offers no foreign transaction fees. This is often the simplest and most convenient option, however, ensure your card is widely accepted in your destination country.
Another option is to take out cash in the local currency from ATMs at your destination, as the rates are often competitive. However, be aware of any potential ATM fees, both from your home bank and foreign ATMs.
Consider getting a prepaid travel card. These cards allow you to load your own currency and then use the card to spend abroad, essentially allowing you to take advantage of good exchange rates.
Finally, using peer-to-peer transfer services like PayPal or Transferwise can be beneficial, especially if you're making transactions to people or companies in the foreign country.
Remember, the key to saving money during an international trip is by planning and researching extensively, understanding the various costs involved, and finding economical ways to handle them.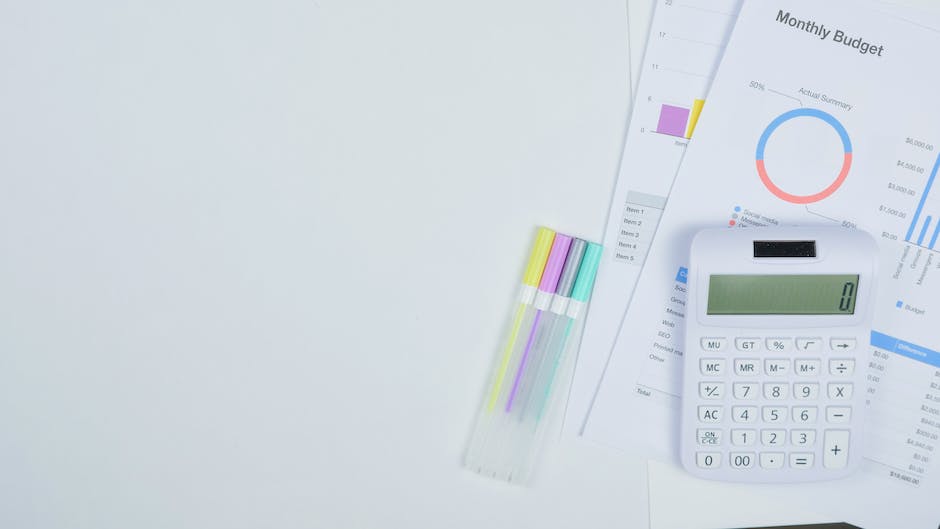 Travel Insurance and Health Precautions
Exploring Different Types of Travel Insurance Plans and Their Coverage.
Travel insurance is a vital asset for any international trip. It typically offers three main types of coverage: trip cancellation or interruption, medical emergency, and lost or damaged luggage.
Trip cancellation insurance reimburses you for prepaid, nonrefundable expenses if the tour operator or cruise line goes out of business or if you have to cancel the trip due to an unforeseen event, like an injury or illness.
Medical insurance provides coverage if you get sick or injured on a trip. Most home healthcare plans do not extend overseas, making this a crucial factor for international travel. This insurance may also cover emergency evacuation, where patients are flown out for medical care.
Baggage and personal items coverage will reimburse you if your personal belongings are lost, stolen, or damaged during the trip.
There are also specialized insurances such as "cancel for any reason" and "interruption for any reason" policies which provide broader coverage with fewer exclusions.
Some insurance providers offer comprehensive travel insurance packages that bundle multiple types of coverage into one plan, often providing better value. Do remember to read and understand the policy in detail to be aware of the exclusions, deductibles, and coverage limit.
Understanding Health Advisories, Vaccinations, and Travel Medicines
Before setting out on an international trip, it's important to know about any health advisories or risks in the destination country. The Centers for Disease Control and Prevention (CDC) website regularly updates its travel health notice system which categorizes countries into levels (1-4), based on COVID-19 risk. Similarly other health organizations like WHO provide updates on health-related risks globally.
Ensure to check if there are any recommended or mandatory vaccinations for your international destination. Some countries require proof of certain vaccinations, such as yellow fever. Check with your healthcare provider or a local travel clinic at least a month before your trip to allow time for vaccinations.
Travel medicine is another important aspect. This encompasses any medications or first aid supplies you might require during your trip. Inform your healthcare provider about your travel plans and discuss any necessary prescriptions, like anti-malaria medication or altitude sickness drugs if you're traveling to high-altitude areas.
Also consider carrying a basic first-aid kit with basics such as band-aids, antiseptics, fever or pain relievers, anti-diarrheal medication, rehydration salts etc. Prescription medicines must be carried in their original packaging along with the doctor's prescription to avoid problems at customs.
Being aware about travel insurance, health advisories, vaccinations and carrying necessary travel medicines are essential for a safe and worry-free international trip.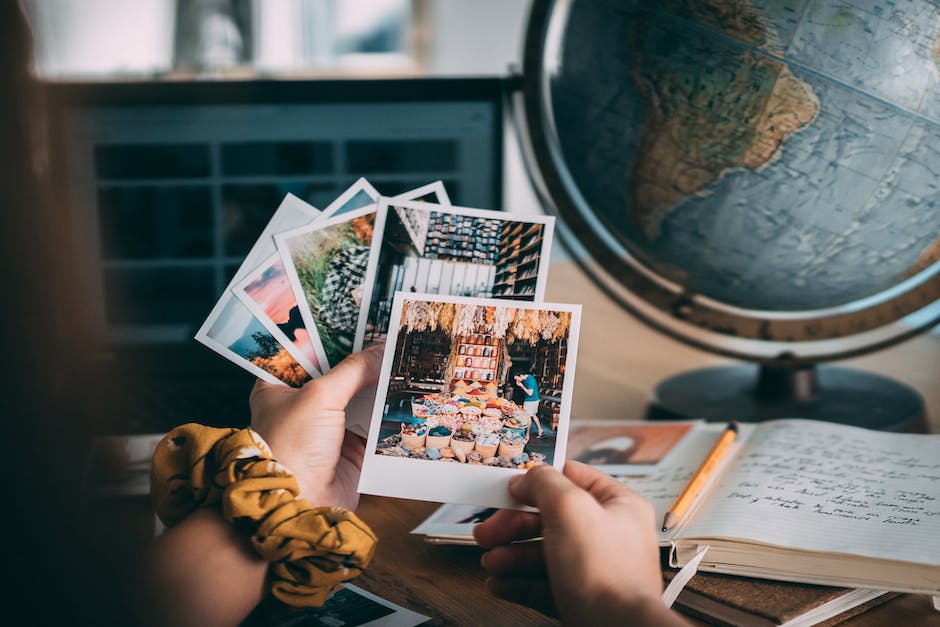 Accommodation and Transportation
Finding Convenient and Affordable International Accommodations
1. Use Reliable Travel Websites: There are several reputable websites like Booking.com, Airbnb, and Expedia where you can find affordable housing in your select destination. These sites allow you to compare prices, view photos of the accommodation, and read reviews from previous guests.
2. Pick Your Location Wisely: Prices can vary vastly depending on location. For instance, lodging in the city center can get expensive as opposed to staying a bit further out. Decide what's more important to you: convenience or cost? The cheaper accommodations might be a little further away but could be well-served by public transportation.
3. Set a Filter for Your Budget: Once you have a budget in mind, set this as a filter on your chosen travel website. This will limit your search and make it easier to find accommodations within your price range.
4. Check for Hidden Fees: Some accommodations have additional costs, like cleaning fees, that may not be included in the listed price. Make sure to check for these before you book!
5. Consider Alternatives to Hotels: Guesthouses, hostels, or rental homes can often be cheaper than traditional hotels. These alternatives can also provide unique experiences and a chance to meet locals or other travelers.
Navigating Public Transport in the Destination Country
1. Research Prior to Your Trip: Before traveling, check which public transport options are available in your destination. Investigate local bus, metro, tram, and other transport systems as well as possible passes or discount cards for tourists.
2. Use Google Maps or Local Map Apps: Google Maps usually provides accurate information about public transportation options, including bus numbers and train times. Some cities have local map apps or websites that may be more detailed or accurate.
3. Understand the Ticketing System: Some countries require passengers to validate tickets prior to boarding, while others sell tickets on board. Research this ahead of time to avoid fines or other issues.
4. Learn Key Phrases in the Local Language: Knowing how to ask for a ticket, directions, or the cost in the local language can be extremely helpful, especially in countries where English is not widely spoken.
5. Ask Locals: If you have questions or get lost, don't be afraid to ask locals for help. Most people are willing to guide tourists, especially if you approach them with respect and a smile!
6. Stay Vigilant: Like everywhere else, petty theft can happen on public transport. Keep your belongings close and be mindful of pickpockets, especially in crowded places.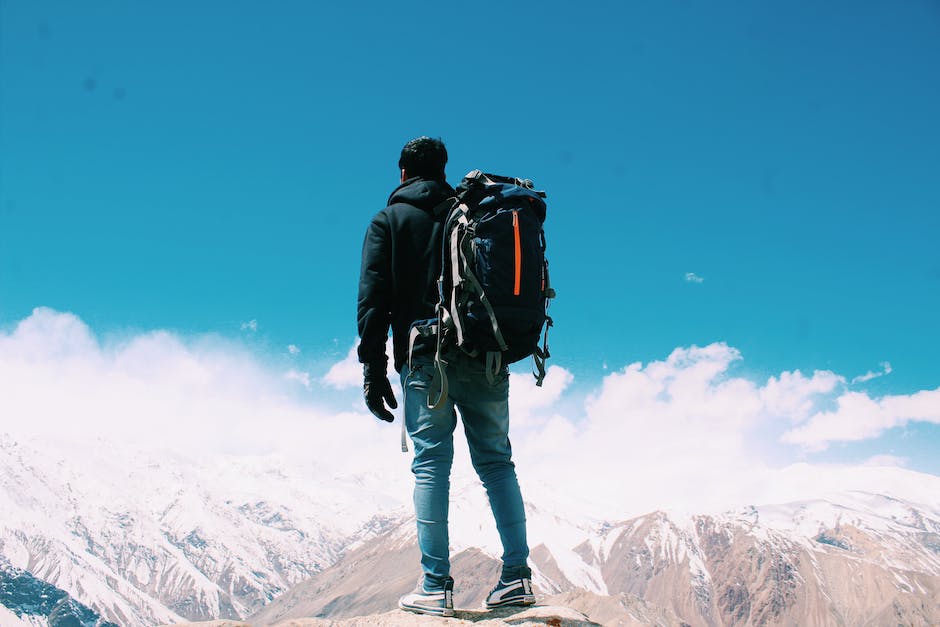 Visa and Passport Requirements
Understanding Visa Process for Different Countries
The visa process varies significantly from country to country, and comprehending these various procedures is crucial for any international trip planner. Visa regulations depend on the host (destination) country's diplomatic relation with the passport holder's own country and can range from no visa requirements at all to strict prerequisites.
Researching the specific visa requirements for your destination country is the very first step. This can typically be done through the country's consulate or embassy website, or through various government travel advisory websites, such as the U.S. Department of State's page, and online travel platforms, such as Trip.com or Kayak.
Most countries issue several types of visas including transit visa, tourist visa, business visa, work visa, student visa, residency visa, etc. Determine the right visa type based on your purpose of visit. Some countries, such as the members of Schengen area (a group of 26 European countries), have a common visa policy.
Certain countries or regions require visitors to obtain a visa in advance at their embassy or consulate before travel, while others provide visa on arrival or E-Visas, which can be electronically obtained by eligible travelers before their journey.
The documents required for a visa application often include a completed visa application form, a passport valid for at least six months beyond the return date with at least two blank pages, recent passport-sized photos, proof of sufficient funds to cover your stay, and proof of onward or return travel.
Understanding Passport Validity Requirements
Passport validity requirements are another essential part of international travel planning. These regulations, varying greatly among countries, indicate how long your passport needs to remain valid beyond the duration of your visit.
While some countries require visitors' passports to remain valid for at least six months beyond the planned period of stay, others might have different requirements. For instance, certain European countries require three months of passport validity beyond the planned date of departure, while others like Canada allow U.S. citizens to carry passports that remain valid up to the actual date of exit.
Moreover, there's a practice among few countries to deny boarding to travelers if the passport expires within 60 days of their return flight. It's advisable to renew your passport well in advance of your travel dates to avoid such complications.
All these requirements can be found on the destination country's official embassy or consular website, and the U.S. Department of State's 'Country Information' page can also provide information on specific entry requirements for U.S. citizens.
Remember that overlooking the visa process and passport validity requirements can result in denied entry, financial losses, or other less-than-pleasing experiences, so do robust research and comprehensive planning.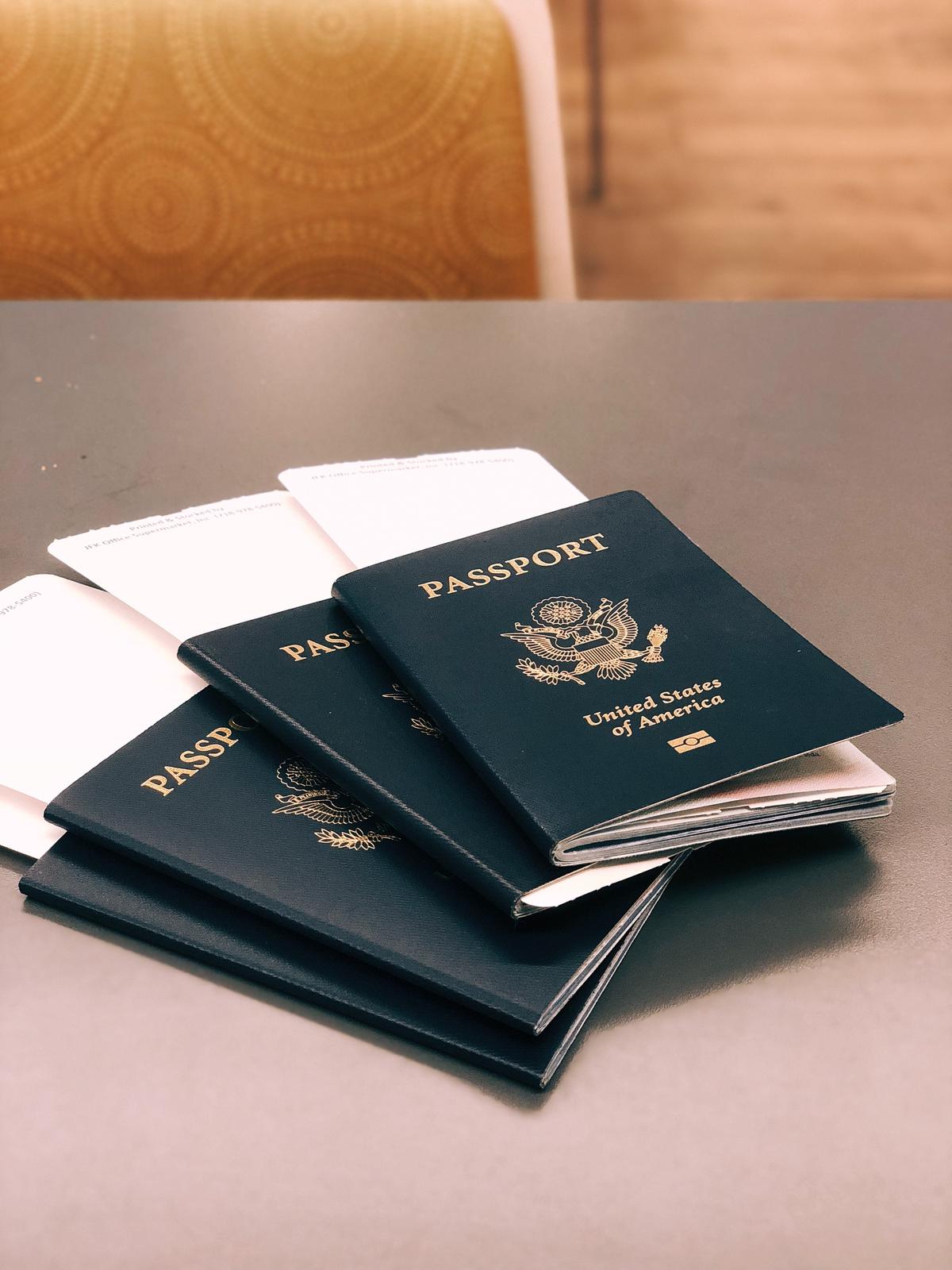 Embarking on an international travel journey can be a transformative experience, and the joy it brings can be greatly amplified when equipped with a thorough travel plan. By thoughtfully choosing your destination, managing your finances, safeguarding your health and security, and navigating the transportation and accommodation landscape, the world truly becomes your oyster. Moreover, understanding visa and passport requirements is key to ensuring a smooth journey. Knowledge, after all, is the precursor to experience. Let this immersion into international trip planning serve as your compass guiding you through the fascinating labyrinth of global travel, delivering you to remarkable experiences decked in the brilliance of new cultures, sceneries, and the magic of serendipitous discoveries.
Unlock the power of AI with Writio – your ultimate content creator. This page was crafted by Writio.