In an increasingly connected world, the possibilities for travel are practically endless. However, the abundance of options can sometimes make planning a trip an overwhelming task. Mastering the fundamentals of trip planning, including understanding the nuances of budgeting, acknowledging travel restrictions, and researching destinations, can significantly simplify this process. Furthermore, it's crucial to leverage the potential of various digital tools, customize activities and accommodations to personal tastes, and learn how to counter potential travel setbacks. From plotting your itinerary to managing the unexpected, this deep dive into the vital components of efficient and personalized trip planning is your guide towards a more informed, stress-free travel experience.
Understanding Trip Planning Basics
Understanding Your Travel Budget
Comprehending your travel budget is a fundamental aspect of trip planning. This involves considering all potential costs and allocating funds accordingly. Start with the large expenses including airfare, accommodation, transportation, and meals. Don't forget to factor in smaller costs such as entertainment, sightseeing, souvenirs, and emergency funds. Try using budgeting apps or spreadsheets to keep track of everything.
Learning About Travel Restrictions and Requirements
Before any travel, it's essential to understand any restrictions or requirements related to your destination. These can include visa requirements, travel advisories, COVID-19 precautions, vaccinations, and cultural customs. Rules and regulations can change rapidly, so keep an eye on official travel websites or consider getting a travel agent who can help you navigate the complexities.
Thoroughly Research Your Destination
Knowledge really is power when it comes to travel. Spend time diving deep into details about your destination. This includes understanding the local customs, language basics, best periods to visit, and must-see sights. Additionally, consider safety, transportation, and local cuisine. Consider using travel guides, online forums, travel websites, or blogs to gain insights.
Transportation Planning
Another critical component of trip planning involves figuring out how you will get around once you arrive at your destination. Look into public transportation options, car rentals, taxi services, bike rentals, or simply walking. The choices vary widely depending on your destination. For example, a city with excellent public transportation may not necessitate a rental car.
Planning Your Accommodation
Where you stay is a key part of any trip. Go beyond just booking a hotel room. Research different types of accommodations like hostels, vacation rentals, bed and breakfasts, or even home exchanges. Consider the location of your accommodation with respect to the sights you want to see and factor in transport cost and feasibility.
Meal Planning for Travel
Meals can add up significantly when traveling. However, it's not just about saving money, but also about having the genuine local culinary experience. Research local eating spots, taste authentic local cuisine, consider self-catering if suitable, and don't forget to factor in dietary restrictions if any.
Creating An Effective Itinerary
Finally, bringing all of these elements together to create a comprehensive itinerary is paramount to having an organized trip. Remember to strike a balance between structure and freedom. Plan key sights, meals, transport but also leave room for spontaneity and relaxation. There are plenty of tools and resources available online such as itinerary builders to help. And remember, a well-planned trip means less stress and more enjoyment on your journey.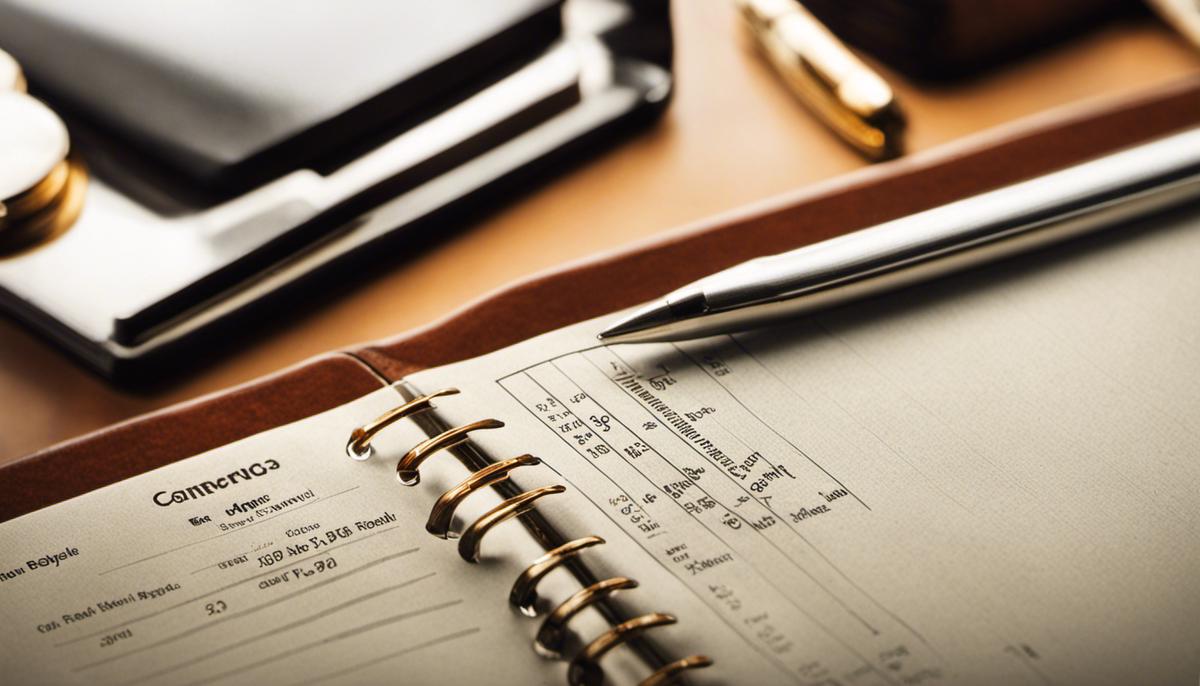 Use of Digital Tools in Trip Planning
Familiarizing Yourself with Online Travel Resources
To efficiently utilize digital tools for custom trip planning, you'll want to get to know which ones are the most useful for your specific needs. This involves being aware of the many resources available to you online — from travel blogs, flight and hotel booking sites, map services, and rating or review portals.
Using Travel Blogs for Custom Trip Planning
Travel blogs can be an excellent resource for custom trip planning. They often provide firsthand accounts of travel experiences, advice, and tips that you might not find on mainstream travel sites. Blogs can cover information on destinations, local foods, attractions, and cultural experiences. Using this information can help to enhance your trip by highlighting lesser-known opportunities and giving you a real insider's perspective.
Utilizing Flight and Hotel Booking Sites
Consider using flight and hotel booking sites that can help you find the best deals and options within your budget. Websites like Expedia, Kayak, or Booking.com allow you to compare prices from various airlines, hotel chains, and even car rental services. Additionally, they sometimes offer package deals that bundle flights, accommodation, and car rentals into one affordable price.
Making the Most of Maps and Navigation Services
Digital map and navigation services like Google Maps and Apple Maps can be invaluable in your trip planning process. These tools allow you to scout out your destination, plan travel routes, find nearby attractions or dining options, and ensure you have a clear understanding of the layout of your destination before you arrive. They can even provide valuable transport information, such as public transit schedules.
Harnessing the Power of Reviews and Ratings
Don't underestimate the power of rating and review portals. Websites like TripAdvisor, Yelp, and Google Reviews can provide firsthand experiences of other travelers. This can give you a clearer idea of what to expect from your accommodations, tourist sites, and dining establishments. Check the reviews before booking to ensure the quality of your chosen services.
Putting It All Together for Your Custom Trip
Using these digital tools in harmony helps create a smooth, well-planned, and enjoyable trip. By exploring travel blogs, scrutinizing flights and hotel deals, mapping out your routes and interests, and checking the reviews of your shortlisted choices, you'll better equip yourself for an unforgettable custom travel experience. It's all about making these tools work for you, helping you save time, money, and effort in the planning process.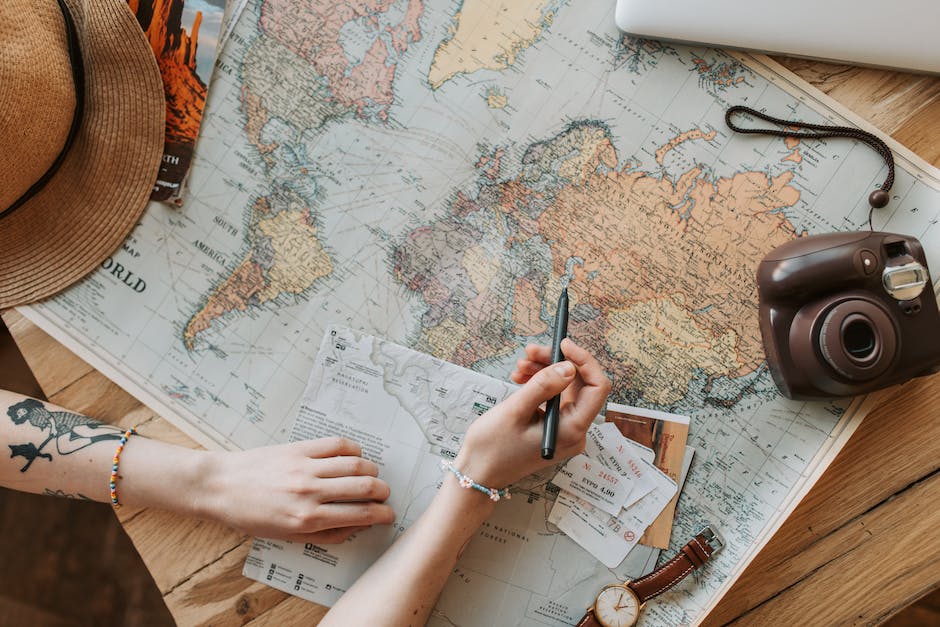 Customization Techniques for Personalized Experience
Identify Specific Preferences and Interests
To personalize a trip, you need to understand the traveler's specific preferences, interests, and temperaments. This includes their likes, dislikes, hobbies, personalities, and age group. It's important to identify if the traveler is looking for adventure, relaxation, historical exploration, local cuisines, or sightseeing. Some travelers may prefer luxury accommodations and fine dining, while others might want to explore local food stalls and budget-friendly hostels.
Planning According to Preferences
Once you've understood the preferences of the traveler, create an itinerary that incorporates these interests. If the traveler is enthusiastic about nature, suggest national parks, botanical gardens, or hikes. Additionally, if they prefer cultural experiences, suggest visiting museums, historical sites, or cultural events happening during their stay.
Customizing Accommodations
For accommodations, it's important to consider the comfort and preferences of the traveler. If they prefer upscale, luxurious stays, recommend high-end hotels and resorts. If they want something more homely or localized, suggest local homestays, rental apartments, or boutique bed and breakfasts. Some travelers may prefer a stay offering unique experiences such as treehouses, glamping tents, or underwater hotels. Understanding the traveler's preference will help to customize a comfortable stay.
Tailoring Activity Selection and Organization
Activities should also be tailored according to the traveler's preference. If a traveler prefers a low-key and relaxing trip, recommend slow-paced activities such as a beach day, spa visit, city walks, or relaxed sightseeing. For adventurous travelers, suggest activities like trekking, adventure sports, or exploring off-beat paths. Keep the days well spaced out with enough leisure time so that they don't feel overburdened with the travel schedule.
Choosing the Right Locations
A traveler's interest can also determine the location of the trip. If they are food enthusiasts, guide them towards culinary destinations. For art and history lovers, cities known for their heritage, architecture, and museums make great destinations. Beach lovers might prefer coastal towns with a laid-back vibe. By choosing the right location, a traveler's trip can be tailored for maximum enjoyment.
Importance of Flexibility
While planning out detailed schedules, ensure that there is room for flexibility. Travelers may wish to explore someplace unplanned or may want downtime. Keep the itinerary open for last-minute changes.
Remember, a personalized trip should reflect the individual's interests and preferences to provide a fulfilling travel experience. Good planning, flexibility, and understanding of travelers wants will guarantee a custom trip perfectly tailored to individual needs.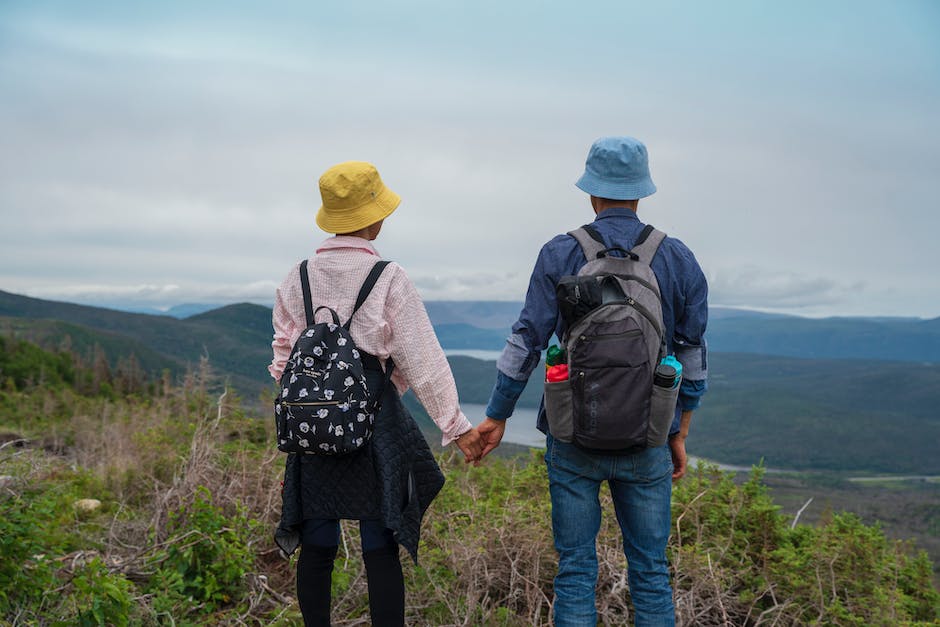 Troubleshooting and Navigating Unexpected Situations
Understanding Travel Challenges and Their Solutions
Traveling is exciting but can be filled with unexpected situations, from bad weather to delayed flights, lost luggage, health emergencies, or accommodation issues. Each of these scenarios requires smart planning and problem-solving strategies.
Bad Weather
Bad weather can range from heavy rain to snowstorms, hurricanes, or severe heat waves. In such cases, the best solution is to stay informed, and you can do this using weather forecast apps, local news, and government websites. If a severe weather condition is predicted before you depart, consider rescheduling your trip. If the weather changes suddenly while you're on the trip, stay in a safe location until conditions improve.
Delayed or Cancelled Flights
Flight delays or cancellations can be frustrating and stressful. If you know your flight is delayed or cancelled, contact your airline immediately for rebooking options. They usually have systems in place for such events. You should also check if your travel insurance covers flight cancellations to ease the financial burden. Take advantage of any compensation or amenities offered by the airline due to the delay or cancellation.
Lost or Damaged Luggage
Thefts, losses, or damages to luggage are common travel challenges. To minimize their impact, always keep your essentials and valuable items (like passport, money, medications, expensive electronics) in your carry-on bag. Contact the airline or hotel staff as soon as you notice a lost or damaged item. Also, investing in baggage insurance can be a life saver in these situations.
Health Emergencies
Health emergencies can occur without warning. You may suffer from an accident, food poisoning, sudden illness, or exacerbation of a chronic disease. It is crucial to be prepared. Always travel with a first aid kit, necessary medications, and emergency contacts. Consider purchasing travel insurance that includes health coverage in foreign countries. Immediately seek local medical attention in the event of a severe health crisis.
Accommodation Issues
Sometimes, even after thorough planning, accommodation booked online may not meet expectations or be fraudulently advertised. In such cases, immediately contact the booking platform or your travel planner. They can assist you in finding alternative accommodation. You can also use mobile apps to book last-minute rooms.
Overall Preparedness
Preparedness is key when dealing with unexpected travel issues. Research potential problems and solutions ahead of time. Have backup plans, copies of valuable documents, and emergency contacts at your disposal. This will not only better equip you to handle unexpected situations but will also give you peace of mind while exploring new places.
The journey of travel is filled with unexpected twists and turns, but equipped with the knowledge of trip planning basics, utilization of digital tools, customization techniques and troubleshooting strategies, you can navigate any obstacle that comes in your path. Embracing a savvy approach to trip planning enables you to live the reality of your dream destinations. As we explore new horizons, leave no stone unturned in making your travel experiences rich, memorable, and unequivocally yours. By understanding and implementing these essential elements, you are not just planning a trip – you're tailoring an unforgettable journey laden with unique experiences that enrich your understanding of the world around you.
Discover Writio: An ingenious AI content writer that crafts exceptional articles for blogs and websites. This post was effectively authored by Writio.