In an age of easily accessible information and digital convenience, trip planner sites offer the avid traveler a comprehensive solution to planning their next adventure. Whether it is a weekend getaway, a cross-country adventure, or an international sojourn, these websites integrate all aspects of the travel experience, ranging from transportation and accommodations to must-visit local attractions. In this comprehensive analysis, we delve into the intricacies of these sites, assess the giants in the industry, and provide a roadmap for travelers in finding the best deals; meanwhile, we look ahead to decipher emerging trends in trip planning.
Understanding Trip Planner Sites
Understanding Trip Planner Sites: Bringing Convenience to Travel
Trip Planner Sites have revolutionized the way we plan our travels. They're online platforms that provide comprehensive travel services – from booking flights and accommodations, creating personalized itineraries, securing rental cars or other modes of transportation, to even suggesting local attractions and cuisines. These platforms offer a one-stop solution for all travel needs, making them an invaluable resource for travelers anywhere in the world.
Why Trip Planner Sites Are Essential
Typically, planning a trip involves multiple tasks like researching destinations, comparing flight prices, finding suitable accommodations, deciding on places to visit, and more. The advent of Trip Planner Sites, however, significantly streamlines this process. By housing all necessary services in one digital platform, these sites save travelers the time and effort traditionally associated with travel planning.
Moreover, these sites are often equipped with smart algorithms that help in curating the best possible travel experiences based on user preferences. Whether you're a history buff, an adventure sports fanatic, or a lover of leisurely vacations, trip planner sites can tailor-make vacations perfectly suited to your unique tastes and needs.
Key Features of Best Trip Planner Sites
When looking for the best trip planner site, consider these key features:
Flexible itineraries: Good trip planner sites allow users to customize their itineraries based on individual preferences. Some even generate recommended plans based on the destination and duration of the trip.
Wide-ranging accommodations: These sites should provide choices in accommodations spanning various categories – from luxury resorts to budget-friendly hostels, ensuring there's something to suit every traveler's budget and style.
Transport options: Websites should give detailed information about local transport facilities, including car rentals, local buses, trains, and flights. Information about routes, schedules, and fares make navigating a foreign city much more manageable.
Local Attractions: The best sites will have a feature offering information about local attractions, restaurants, and events. The more detailed the information, the better. This allows you to plan your itinerary to include must-see sites and experiences.
User Reviews: Authentic user reviews and ratings are instrumental in finalizing plans. Travelers can gauge the quality of services or get first-hand information about a place or local attraction through these reviews.
Let's not forget safety – traveler safety is paramount, so the best platforms will offer some level of safety information relating to each travel destination.
The ease of travel planning has been taken to new heights with the advent of Trip Planner Sites. Selecting the right one for your needs can streamline your booking process and elevate your overall traveling experience. Keep an eye out for functionalities like user-generated reviews, booking capabilities, and community forums.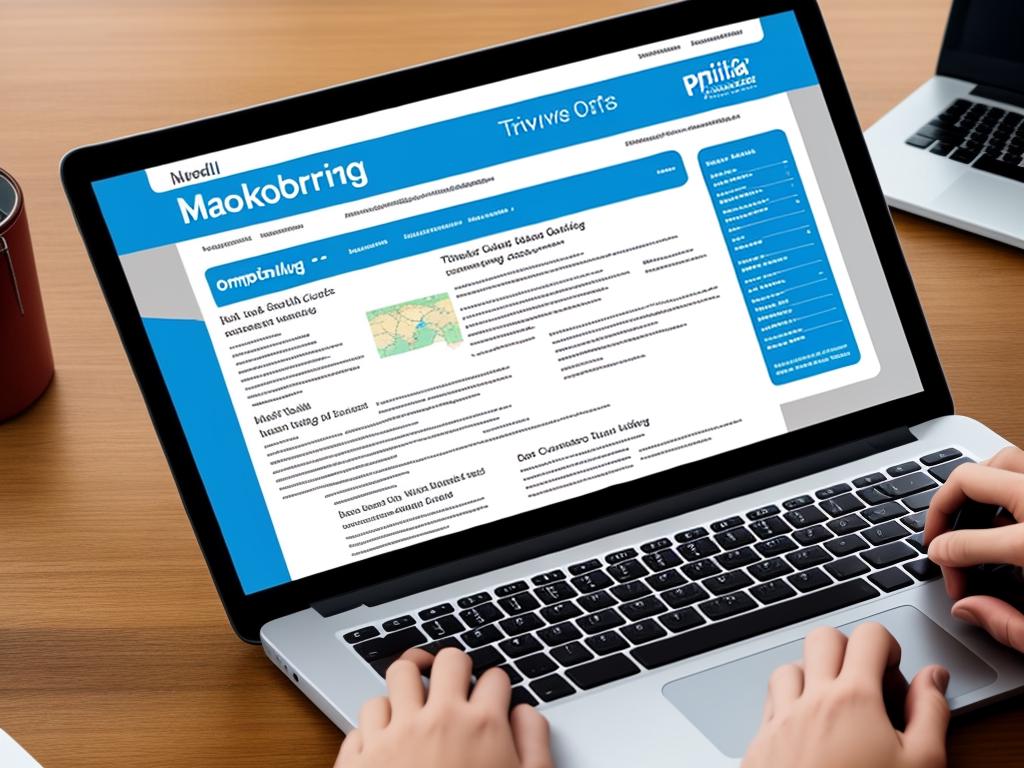 Overview of Leading Trip Planner Sites
TripAdvisor: A Favorite Among Travelers
A stellar example of such a platform is TripAdvisor, catered towards being a comprehensive solution for all your travel needs. The website thrives on providing real experiences and reviews by travelers about hotels, attractions, restaurants, and airlines. This trove of firsthand information empowers you to make decisions confidently regarding your itinerary.
TripAdvisor lets you arrange accommodations, flights, and experiences directly on the portal, ensuring a seamless execution of your plans. The inclusivity does not stop there as it also has an active travel forum, where you can pose your queries and gain valuable insights from seasoned travelers and locals alike.
Kayak: Smarter Travel Planning
Kayak operates as a travel search engine, pulling deals from multiple sources across the web. This website's main selling proposition is that it streamlines the process of finding affordable travel options. With filters to sort by price, duration, number of stops, and more, finding a flight or hotel that suits your needs and budget is straightforward and simple with Kayak.
One distinctive feature of Kayak is its 'Explore' tool, which allows you to set your departure location and budget, and shows you all the places you could travel for that price, helping you discover new destinations within your budget.
Expedia: Bundled Bargains
Expedia is another comprehensive platform for planning and booking trips, similar to TripAdvisor. However, Expedia's standout feature is its package deals, which bundle flights, hotels, and sometimes car rentals for a lower price than booking each component separately.
Aside from that, the platform also offers property reviews from confirmed guests, ensuring transparency and reliability in their feedback. Expedia also has a user-friendly interface, making navigation and finding the right deals an easy task.
Roadtrippers: Your Road Trip Planner
Roadtrippers is a unique site dedicated to planning road trips. Simply input your start and end points, and Roadtrippers will plot a course complete with suggested stops along the way, such as points of interests, places to eat, and accommodations. This allows you to discover roadside attractions and hidden gems you may never have found otherwise.
One of Roadtrippers' standout features is the ability to save your trip and share it with others. This can be particularly useful for group trips where multiple people need to approve the plan. The site's easy-to-use features and dedication to road trip planning make it a top choice for road warriors.
Each travel planner website carries its own unique features and advantages, allowing you to find the one that best fits your travel preferences and requirements. Developing a familiarity with these various features is crucial, as it empowers you to make a knowledgeable choice when deciding on the most suitable travel planning tool.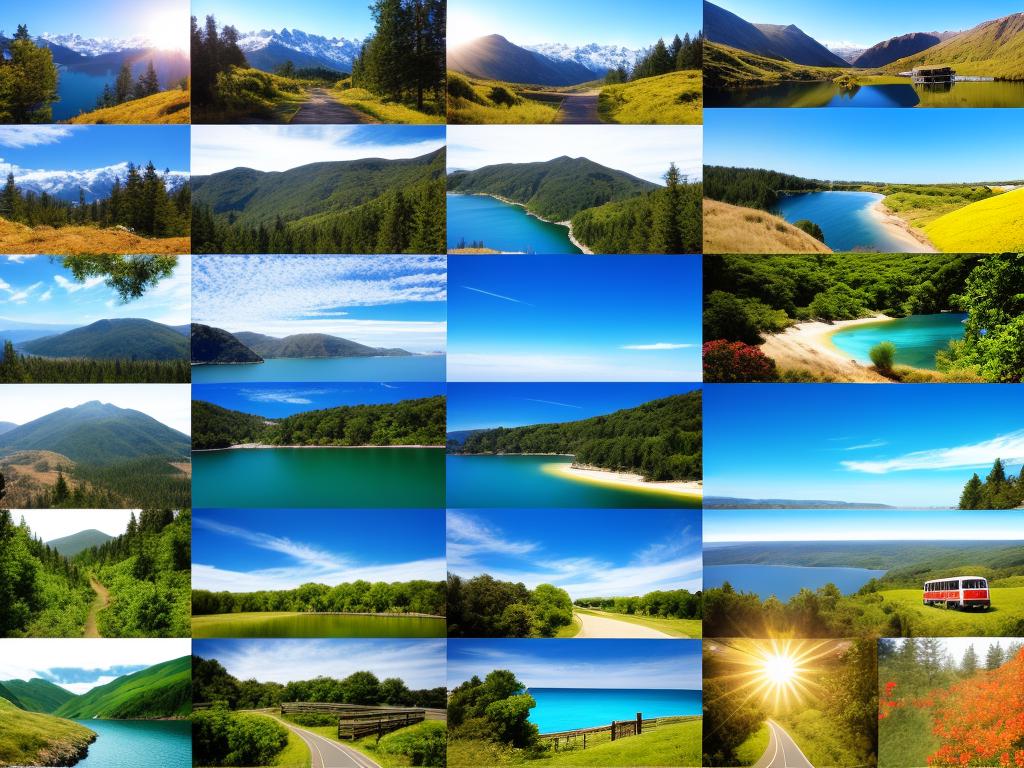 Finding the Best Deals on Trip Planner Sites
Optimizing Your Search for the Best Deals on Travel Planner Sites
Necessity of Trip Planner Sites
Trip planner sites are a great resource for individuals planning to travel, whether for business or leisure. With a comprehensive interface that covers various elements of a trip, these platforms can significantly reduce the headache involved in travel planning. They can provide deals for flights, accommodations, and often complete package deals. These all-inclusive packages usually include flights, hotels, and even local transportation making trip planner sites an economical one-stop-shop for all your travel needs.
Booking Flights on Trip Planner Sites
When it comes to booking flights, trip planner sites can offer various deals. The key to getting the best deal lies in flexibility with flight dates and being able to book in advance. Sites like Expedia, Skyscanner, and Kayak offer dynamic pricing, meaning prices fluctuate based on demand and timing. Early morning and late-night flights are often cheaper, as are flights on weekdays. Setting up price alerts for your most desired locations can help you snag flight deals as they arise.
Booking Hotels on Trip Planner Sites
Similarly, when booking accommodations, trip planning sites can help you find the best prices and availability across a broad range of hotels, apartments, and hostels. Comparing room rates is made effortless with the help of filter functions, user reviews, and rating systems. Sites like Booking.com and Agoda are particularly known for providing a vast range of accommodations options. Last-minute booking can sometimes lead to price reductions, although it may limit your choice of hotels.
Comprehensive Vacation Packages on Trip Planning Websites
For those seeking a hassle-free vacation planning experience, comprehensive package deals can be an excellent choice. Often referred to as "holidays" or "all-inclusive packages," these bundles often include flight bookings, hotel reservations, local transportation, and sometimes even meals and local activities. This travel mode suits those who prefer not to handle the minutiae of trip preparation.
Reputable websites like Expedia, Orbitz, and Priceline are renowned for their enticing package deals. To secure the best offer, flexibility regarding destinations and trip dates can be beneficial. Often, attractive last-minute bundles are available, but this approach might restrict your options.
To make your money go further and effectively utilize your travel budget, we recommend comparing rates across several trip planning websites. Many even offer a price match guarantee. If you find a more appealing deal on another site, they often agree to match that price. Through thorough research and comparison, you can ensure maximum value for your investment.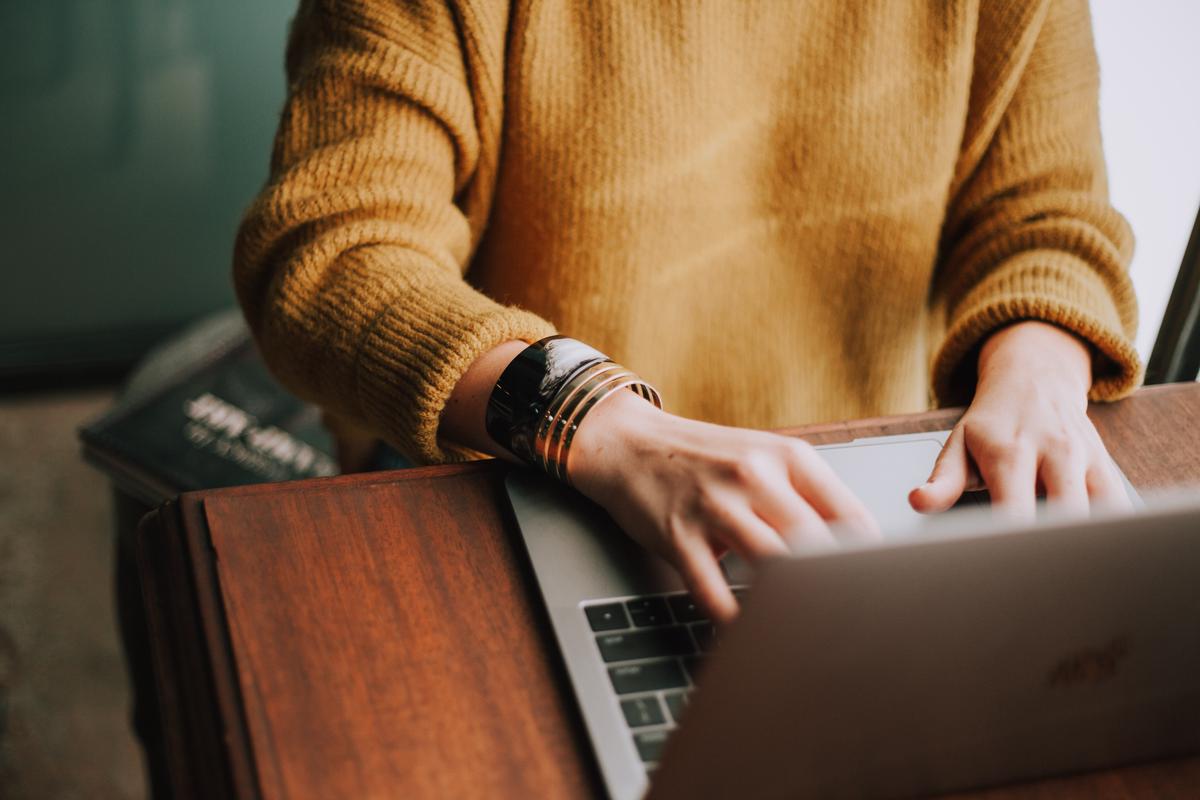 Photo by christinhumephoto on Unsplash
Upcoming Trends in Trip Planning
AI-Driven Personalized Recommendations for Travel
The travel planning industry is steadily evolving with advancements in Artificial Intelligence and Machine Learning. Pegged as the next big trend in the industry, these breakthrough technologies provide personalized suggestions, making travel preparation more efficient and enjoyable. AI utilizes saved data from a user's previous searches, click profiles, and past trips to suggest appealing destinations, the best routes, ideal accommodations, and tourist spots that align perfectly with the traveler's tastes. Websites like Kayak, TripAdvisor, Hopper, and Google Trips have already incorporated AI to design highly personalized vacations that require minimal effort from users.
Virtual Reality Previews of Destinations
Virtual Reality (VR) is an emerging trend in the trip planning industry. Offering a fully immersive experience, VR allows travelers to preview their potential destinations in a 360-degree environment before making a booking decision. With VR, travelers can explore hotel rooms, attractions, and local landmarks, giving them an accurate expectation about what they'll experience in reality. While virtual tours were initially used by premium and luxury travel service providers, more trip planner sites have started to incorporate this technology. Already adopted by leading hotel chains and online travel agencies, this trend is set to be the game changer in creating an exciting element in the trip planning process.
Artificial Reality and Augmented Reality
Other than VR, Augmented Reality (AR) is poised to revolutionize the travel industry by blurring the lines between the physical and digital realms. Through AR, travelers can obtain real-world overlays of historical information, nearby attractions, user reviews, and more, transforming the way travelers plan and experience their trips. Although AR is still in its infancy stage compared to AI or VR, it is expected to become a significant aspect of trip planning in the near future.
Social Media Integration and Influencer Recommendations
With the rise of social media, trip planning sites are exploring the integration of platforms like Instagram, Facebook, and Twitter into their services. These integrations not only offer countless user-generated content and reviews, but also influencer recommendations that stimulate the decision-making process. In addition to leveraging the power of social proof, these integrated formats allow users to share travel plans, experiences, and reviews on their social media, enhancing the sense of community and trust.
Sustainability and Eco-Tourism
A crucial trend shaping the future of trip planning is the growing concern for sustainability and eco-tourism. Travel planning platforms are introducing filters and features that allow users to plan trips that support local communities, promote fair trade, and minimize environmental impact. Apps like EarthCheck, Green Globe, and BookDifferent are paving the way for sustainable trip planning options.
In conclusion, the trip planning industry is undergoing dramatic changes, propelled by technological advances and changing traveler preferences. Today's trip planner sites offer more than just booking options; they provide AI-powered personalized recommendations, immersive VR previews, social media integration, and sustainability-focused features to revolutionize the travel experience. As the industry evolves, travelers can expect even more exciting and streamlined planning in the future.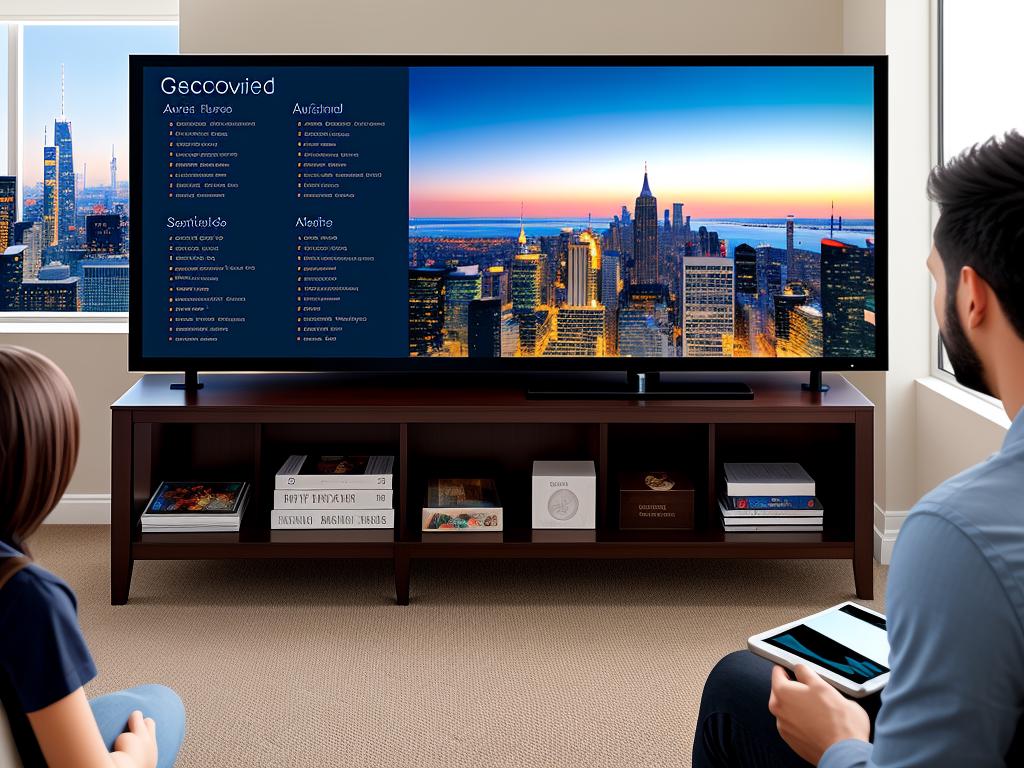 As we hurtle through the digital age at warp speed, the future of trip planning promises even more exciting developments. From AI-powered recommendations tailored to your preferences to peeking into your itinerary via virtual reality, the advancements are endless. These trends have begun to weave their integral part into the tapestry of travel planning experiences. By staying informed, leveraging the many features, and understanding these sites' dynamics, every traveler can harness the power of these platforms to enhance their journey, ensuring it is as fulfilling, cost-effective, and unforgettable as envisioned.
Writio: AI-powered content writer for publishers and blogs. This article was crafted by Writio